Booking
A highly flexible online reservation/ booking system has showed up to change your business!
With online booking software, you can accept bookings from anywhere, at any time.
Additionally, your dashboard instantly updates your availability when customers book and pay online.
So, you have all the necessary booking and payment details in just a click!
Create your own
Booking
system
Bookon.me is used by restaurants, clubs, bars, beach bars, beauty salons and other businesses which provide a kind of services.
Now you are able to create your own booking system, have access to your client's data, manage availability and payments.
The link of the smart page can be placed whenever you imagine in the digital environment.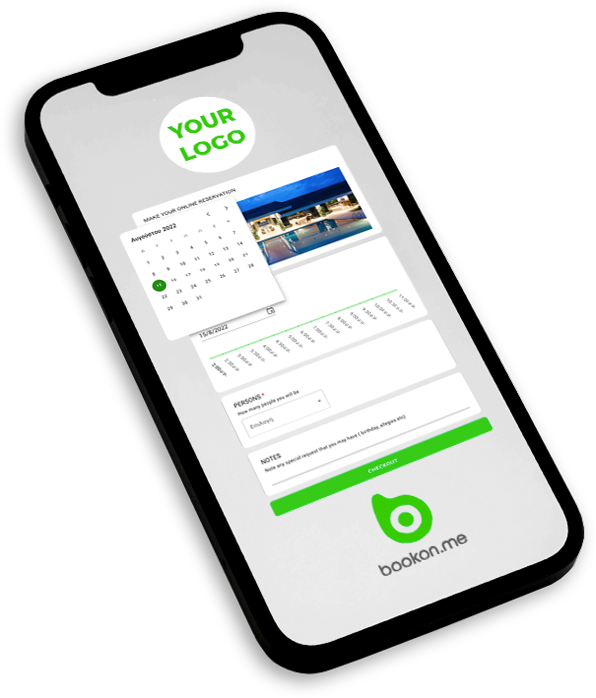 Shorten wait times

Fill more seats

Keep service flowing smoothly
Process
The platform takes 10% of each booking as a fee.

The customer (creator of the smart page) can pay a deposit or charge the whole money, and the platform will deliver the due balance to the owner after the process.

Furthermore, the user can configure the VAT in accordance with the tax system of the nation in which his business operates.

After completing the reservation, the user (the person who make the reservation) receives an email including the QR code.