Sells
Sell your products/services with a simple and direct way, without displaying competitors' brands.
Generate your
Invoice
easy
If you are a freelancer, business owner, or a corporation that provides products/services, you may develop your own smart page where you have complete control over the language and styling from product pages to checkout and manage the payment system whenever you want.
Bookon.me lowers the total cost of promotion, simplifies the ordering process and increases "Return on Investment". It seems like a dream, but it isn't!
The user has the possibility to describe the services/products offered and receive payments, after specifying the account or card where the payout is to be made.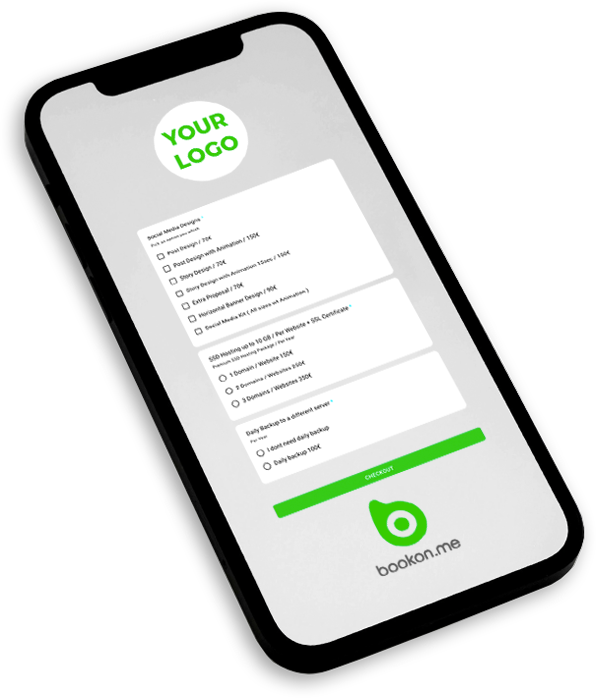 Process
The platform takes 10% of each payment as a fee.

The customer (creator of the smart page) can pay a deposit or charge the whole money, and the platform will deliver the due balance to the owner after the process.

Furthermore, the user can configure the VAT in accordance with the tax system of the nation in which his business operates.