Ticketing
When digital environment enables us to make your life easier, we say "why not?"
Now, ticketing system becomes more user-friendly than ever before!
Create an online
Ticketing
system
Bookon.me allows you to effortlessly handle not just simple tickets, but also discounts, coupons, and special packages.
Because of the systems' versatility, you can organize free access and events with seat assignment.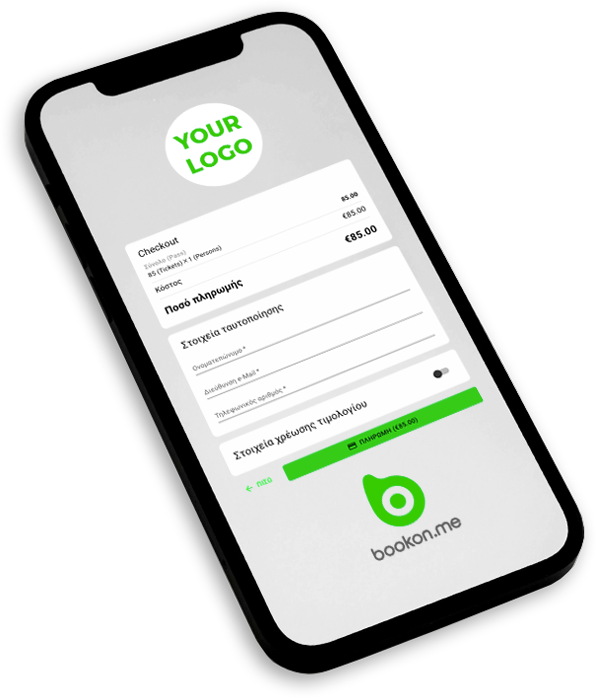 Shorten wait times

Fill more seats

Keep service flowing smoothly
Process
The platform takes 10% of each ticket as a fee.

The customer (creator of the smart page) can pay a deposit or charge the whole money, and the platform will deliver the due balance to the owner after the process.

Furthermore, the user can configure the VAT in accordance with the tax system of the nation in which his business operates.

After completing the reservation, the user (the person who make the reservation) receives an email including the QR code.

The QR code is active and cancelled after the user enters either the physical or virtual event.